ENCAUSTIC PAINTING
WHEN: FEBRUARY 22 - 23 10-4 PM
OR
MARCH 21 - 22 10-4 PM
WHERE: JEFFREY HIRST CHICAGO STUDIO
$375 ALL MATERIALS
$200 DEPOSIT HOLDS YOU PLACE. REGISTER NOW!!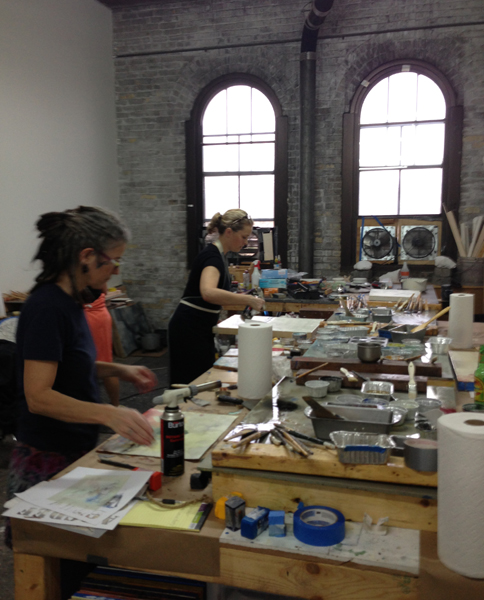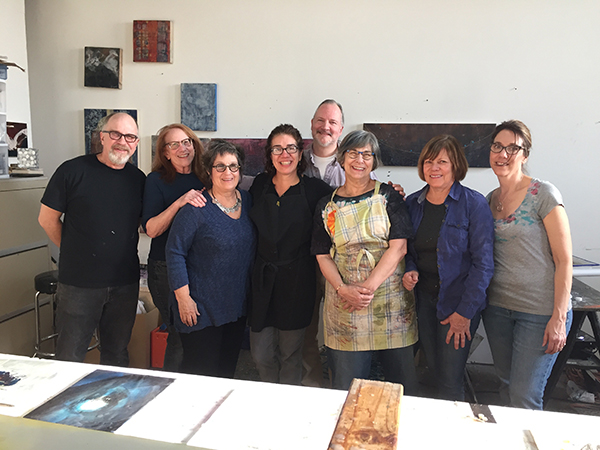 Encaustic Painting covers all the basics of encaustic painting and more.

I first provide a lot of technical information and appropriate creative techniques that encompass the encaustic process.
Then, once I have provided this information and everyone has been given these tools to work with, I encourage students to implement these techniques as demonstrated and make them their own, utilizing their individual imagery and expanding their unique aesthetic voice. Students grow by pushing boundaries of creative expression, building images through layers and components within these mediums.

Technical information covered in the two day class includes:
mixing and applying encaustic paint
working with opaque asnd translucent color
surface manipulations
transfer and collage processes
mixing oil and wax
safety and history of encaustic
WHEN: FEBRUARY 22 -23
OR
MARCH 21 - 22 10-4 PM

WHERE: JEFFREY HIRST CHICAGO STUDIO
$375 ALL MATERIALS
$200 DEPOSIT HOLDS YOU PLACE. REGISTER NOW!!
There are 3 ways to register:
1) call Jeff at
612-414-3030
and register over the phone.

2) register using Paypal and use the account: jeff@jeffreyhirst.com

3) send a check to the studio with the workshop listed in the memo.
The checks are made out to Jeff Hirst.
Please send to:
Jeff Hirst
1200 W. 35th Street 3A3120 mailbox 150
Chicago, IL 60609
A $200 non-refundable deposit is required when registering for classes that Jeff Hirst teaches. The deposit will hold your place in the class. *