Overlapping Ideas: Hand-Drawn in a Digital Environment
Wayne Montecalvo and Jeff Hirst
Class Dates: December 1, 3, 8, 10, 15 1:00 - 3:00 pm central
$775 + $105 material fee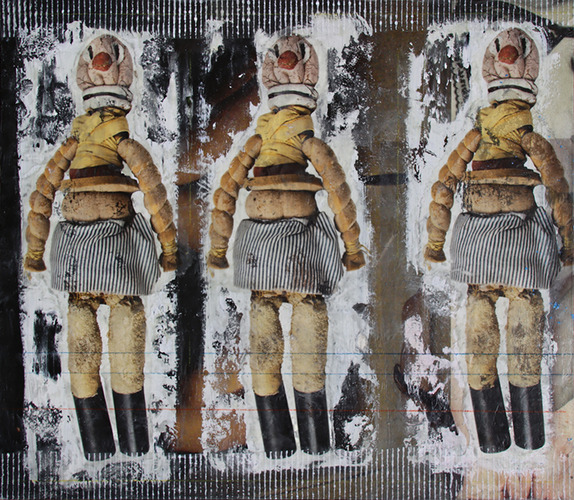 Wayne Montecalvo, Three of Them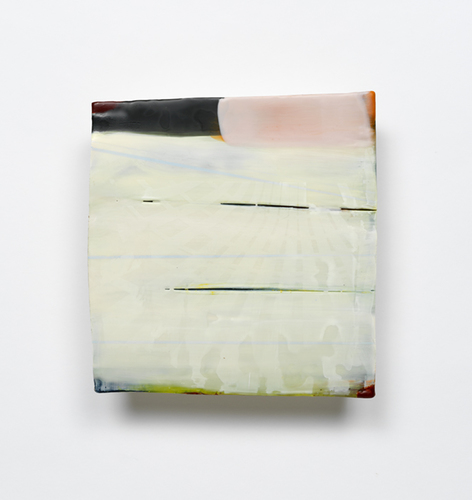 Jeff Hirst, Ribcage
Wayne Montecalvo and Jeff Hirst, two seasoned printmakers who synthesize alternative materials and processes have developed a new class that mixes high and low tech. This new class foicuses mixing digital images with hand-drawn motifs to realize your unique vision.
Students will incorporate the following to develop work:
Printing your digital images on transparent Asian papers
Silkscreening onto transparent and opaque papers and surfaces
Layering digital images on top of one another
Working with mixed-media, water-based media and drawing materials including graphite, Art Graf, Pentel pencils, wax crayons and more
Selectively incorporate encaustic in to the work
Transfering materials onto wax-based surfaces
Mixing found materials and images into the process
The class will include exercises that emphasize working spontaneously and further develpp an intuitive approach. Weekly assignments that emphasize your interests will be given to push the boundaries of your comfort zone.
All classes are live Zoom sessions and will be recorded for you to review following the class meetings. There will also be pre-recorded demos. The class is supported with videos of contemporary artist using processes that have a kinship to the class content.
Materials List:
(2) silkscreens (20 x 24) with your images will be sent from Jeff Hirst. The screen cost is $30 per screen.
$45.00 for three 24" x 36" digital prints.
Encaustic paint (variety of colors)
Encaustic medium
Kama dispersion pigments (5 color set) or Golden Fluid acrylics: yellow, red, blue
Encaustic gesso- 1 quart
4 mid-size panels 20 x 20 or larger
Tools for scraping
Equipment for heating encaustic
Torch or heat gun
Non-adhesive tape
Burnishing tool
Parchment paper
Brushes for medium
Tacking iron (suggested)

REGISTER AND BUY NOW

$775 + $105 material fee