WAYNE MONTECALVO
LAYERING PHOTO BASED IMAGERY WITH ENCAUSTIC PAINT AND R & F PIGMENT STICKS
AUGUST 28 - 30, 2020 10-4 pm
HIRST PRINTMAKING STUDIO
CHICAGO, IL
Cost:
$600 plus $45 material fee
There are 3 ways to register:
1) call Jeff at
612-414-3030
and register over the phone.

2) register using Paypal and use the account: jeff@jeffreyhirst.com

3) send a check to the studio with the workshop listed in the memo.

The checks are made out to Jeff Hirst.
Please send to:
Jeff Hirst
1200 W. 35th Street 3A3120 mailbox 150
Chicago, IL 60609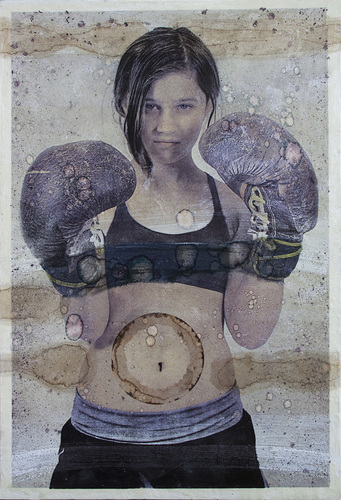 LAYERING PHOTO BASED IMAGERY WITH ENCAUSTIC PAINT AND R & F PIGMENT STICKS
This workshop will focus on combining photography with R&F Encaustic Paints and Pigment Sticks. Students will learn the transformative process of layering digitally as well as other printed imagery on translucent papers and wooden supports, using wax and pigment sticks. Digital prints are prepared by the instructor using a large format printer, thus prerequisite image files are required from students. Techniques will include direct manipulation of the large scale printed photographs by re-assembling, breaking down, distorting, and layering images, working toward a gradual buildup of information. Students are encouraged to bring and include collage materials such as; additional photographs, newspaper, maps, magazine pages, leaves, fabric, stained or printed paper, powdered graphite, etc. Wayne guides students as they experiment with his exciting mixed media approach to using encaustic with photographs. This class is best suited for students with intermediate experience with encaustic. However, experience as a photographer is not a requirement for this class.
Class Level: Intermediate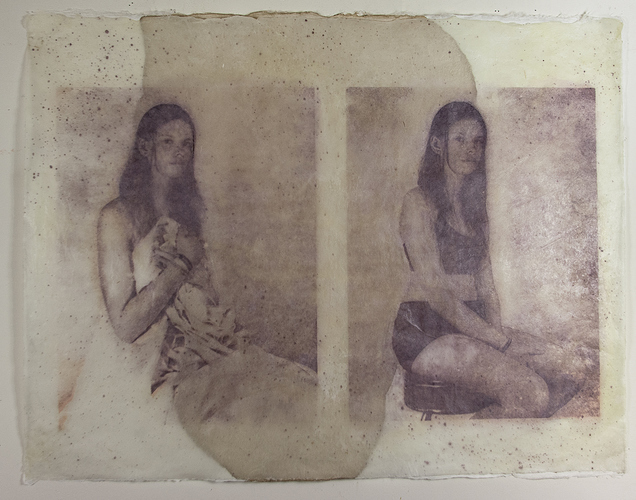 waynemontecalvo.com
IG:
@waynemontecalvo
Wayne Montecalvo is a multi-disciplinary artist who holds a Bachelor of Fine Arts degree from the School of Visual Arts in New York City. He currently lives and maintains his studio in Rosendale, New York. Past residencies; 2016 Awagami Artist-in-Residence Program in Japan; Women's Studio Workshop, Rosendale, NY, two residencies at the Frans Masereel Grafic Center, Kasterlee, Belgium, two residencies at the Vermont Studio Center, Johnson, VT. From 1998-2013 Wayne taught in the Art Department at the State University of New York, New Paltz campus. Additional teaching includes R&F Handmade Paints, Kingston, NY, The Center for Contemporary Printmaking, Norwalk CT, Pilchuck Glass School, Stanwood, WA, the Printmaking Center at the College of Santa Fe, Santa Fe, NM, Bard College, Annendale-On-Hudson, Red Hook, NY, The Woodstock Center for Photography, Woodstock, NY.
AUGUST 28 - 30, 2020 10-4 pm
HIRST PRINTMAKING STUDIO
CHICAGO, IL
Cost:
$600 plus $45 material fee
There are 3 ways to register:
1) call Jeff at
612-414-3030
and register over the phone.

2) register using Paypal and use the account: jeff@jeffreyhirst.com

3) send a check to the studio with the workshop listed in the memo.

The checks are made out to Jeff Hirst.
Please send to:
Jeff Hirst
1200 W. 35th Street 3A3120 mailbox 150
Chicago, IL 60609